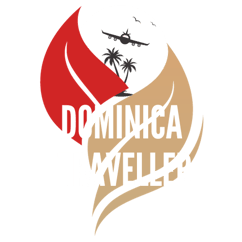 3 Bedroom House in Giraudel, Madrelle
Discover the charm of this newly renovated 3-bedroom house in Giraudel, offering stunning ocean views and spectacular sunsets. Located on a peaceful cul-de-sac, it's just a 10-minute drive from the city and within easy reach of supermarkets, water sports, and hiking trails.


Intercontinental Dominica Cabrits Resorts & Spa
Indulge in luxury at the Intercontinental Dominica Cabrits Resort & Spa, an IHG Hotel, perfectly situated on the pristine sands of Coconut Beach. Located just minutes from Cabrits National Park and Fort Shirley, this 4-star hotel is your gateway to the best of Portsmouth, with the Indian River and Toucari Bay also within easy reach.


Eco-Cottage Studio in Calibishie
Discover the enchanting Sea Cliff eco-cottage— a solar-powered haven for two, perched with a breathtaking view of Hodges Beach and its surrounding islands. Nestled in two acres of lush tropical gardens, complete with fruit trees and hummingbirds, you're just a five-minute walk from the unspoiled black sand beach and the refreshing waters of one of Dominica's rivers.


5 Bedroom Cabin in Marigot
Roots Jungle Retreat invites you to a tranquil escape with its private cottages, meandering jungle trails, and a serene natural river pool complete with a cascade. Located in the remote Northern Forest Reserve beside the tranquil Bamboo River, this retreat is perfectly situated for exploring the Kalinago Territory and the myriad of natural attractions and hiking trails along Dominica's interior and east coast.